Product Overview
This deep cleansing Dead Sea & Multani Mitti natural face mask is fortified with a powerful blend of organic carries oils, botanical and fruit extracts, lactic acid and essential oils. It provides a luxurious cleansing face treatment, reintroduces moisture to dry skin, unclogs and deep cleans pores, sheds away dead skin cells, cleanses skin of impurities, and leaves the skin feeling not only thoroughly pampered but also deeply rejuvenated.
This listing is for one Dead Sea Mud face mask jar. Size - (120ml/4.06oz)
Safe to Use from: 8 years +, Recommended from: 12 years +
Usage Restrictions: individual allergies on formulation ingredients.
KEY BENEFITS of Deep Cleansing Sead Sea Face Mask
Dead Sea Mineral Mud - this healing mud cleanses and draws out impurities from the skin, deep cleanses pores, and tightens & tones the complexion, giving it a refreshed look.
Multani Mitti - one of the earliest substances to be used as a beauty mask. Multani mitti is said to make your skin radiant and appealing by reducing the appearance of blemishes and acne scars. On the other hand, it deep cleans the pores, reducing the look of black heads and whiteheads. Deep cleansing with Multani Mitti helps to remove impurities and sloughs off dead skin cells, leaving your skin feeling refreshing with a glowing complexion! This allows the skin to breathe and absorb moisturizing cream more easily into the skin.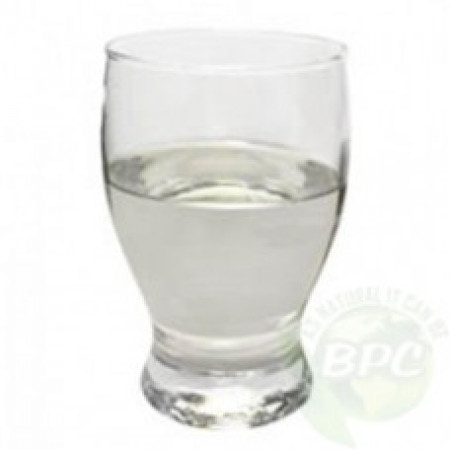 Lactic Acid - classified as an alpha hydroxy acid (AHA). A powerful natural skin exfoliant that does wonders at shedding away dead skin cells, opening up pores, thus helping clean out blackheads and whiteheads. Also a powerful anti-bacterial agent.
Green Tea Extract - is used internationally in cosmetics, as it is a rich source of antioxidants such as Vitamin C and Vitamin E. Green Tea Extract is hailed in the natural skincare industry for it's skin beneficial properties. It is said to help reduce the signs of aging and reduce the appearance of age spots caused by environmental factors. The active constituents in Green Tea are the Catechin - Polyphenols. Green Tea catechins are known to be potent antioxidants.
Avocado Oil - The benefits of avocado carrier oil for face and body are endless, its like a liquid gold for our skin. Studies claim avocado carrier oil can help prevent premature aging/wrinkles, helps to reduce dark marks, lightens skin tone, moisturizes your skin, prevents sun damage, and reliefs dehydrated and ultra-sensitive skin. Avocado carrier oil is naturally rich in vitamins A, D, and E, and unsaturated fatty acids, all of which are extremely beneficial for a healthy looking and radiant skin.
Grapeseed Oil - this oil is an important source of antioxidants and nutrients to help protect skin against the abuse of environmental elements. The high contents of omega 6 fatty acids are known to nourish and improve the texture of skin.
Rosehip Oil - It is high in vitamin C as well as 32 other minerals and vitamins such as beta carotene, bioflavinoids, calcium, citrates, citric acid, iron malates, malic acid, niacin, phosphorus and vitamins A, B1, B2, E, K. Being rich in Vitamin C, it contains natural antioxidant properties and can be used in skin care products to promote elasticity and maintain the suppleness of the skin. It can be used as an ingredient for astringents.
Papaya Fruit Extract - excellent for balancing the oiliness of the skin & working as an exfoliant on dry areas. Member of AHA skin exfoliant family. Papaya also is often used in skincare products to give a rejuvenated look to the skin. Papaya contains Vitamin A, which helps to reveal the next layer of the skin and exposes a radiant complexion. Vitamin C is also an antioxidant with wonderful qualities that helps to smooth and soften the skin.
White Willow Botanical Extract - has been used for centuries to soothe irritated skin. Containing salicin—from which salicylic acid is derived—this versatile ingredient is both anti-inflammatory and antibacterial, clearing pores and alleviating acne and irritation.
Ingredients: Dead Sea Mud, Solum Fullonum, Aqua, Rosa Canina Fruit Oil, Persea Gratissima (Avocado) Oil, Vitis Vinifera (Grape) Seed Oil, Camellia Sinensis Leaf Extract, Salix Alba L. (White Willow Bark) Extract, Carica Papaya (Papaya) Fruit Extract, Lactic Acid, Pelargonium Graveolens Flower Oil, Citrus Medica Limonum (Lemon) Peel Oil, Glycerin, Salicylic Acid, Sorbic Acid, Benzyl Alcohol.
Instructions: Clean your face with a cleanser, pat dry, and apply a thin layer of mud mask to face area, avoiding area around the eyes. Wait until the mask is half dry, which is about 7-10 minutes, then wash off with warm water and pat dry. For best results, follow with a face toner suitable to your skin type, face cream and eye cream.
Disclaimer: This Dead Sea Mud face mask is intended for external use only, avoid contact with eyes. If irritation or allergy occurs, discontinue use immediately and consult your physician.
Storage Requirements & Expiration: Our Natural Dead Sea Mud face mask can be safely stored at room temperatures (away from direct sunlight) for up to 6 months since the product has been opened.