Product Overview
Let's talk about skin aging for a second. How and when does it happen? Generally after 30 years of age, our facial skin becomes thinner and starts to loose fat volume we were born with. As a result skin's blood vessels and pores become more visible and noticeable on the face. Our skin begins to lose its natural reserves of collagen and hyaluronic acid, retains less water, becomes drier and thinner. We start to notice changes in skin color, fat distribution and elasticity, which means that the facial contours will also start changing as a result of sagging skin. By the way, genetics also play a very important role in how quickly the aging process occurs.
What can we do to help our skin stay fresh and youthful for as long as possible? We have to give our skin exactly what it loses with age - active collagen synthesis and nourish it with acids and vitamins that our bodies can't replenish enough of anymore.
And that's exactly what our Liquid Collagen Filler Effect Natural Face Serum does. Fortified with powerful award-winning Neodermyl™ Active, ProRenew™ Active, CutiGuard™ Active, Hyaluronic Acid of NANO, LMW and HMW molecules, Silk Amino Acid, and Vitamin D - our luxurious serum delivers amazing results similar to those achieved by professionally done collagen fillers at a salon - in a very short period of time. It works well on all skin types, and is very easy to use.
Reduces depth of wrinkles by 15% in only 15 days

Reduces amount of wrinkles by 13% in 15 days

Activates the function of the epidermis cells in just 6 days, thus increasing its defenses

Activates type I collagen production in 11 days

Activates type II and III collagen production in 15 days for skin tightness

Increases the producion of elastic fibers in 11 days to increase skin elasticity
This listing is for one bottle of Liquid Collagen Filler Effect Natural Face Serum (60ml/2.02oz)
Safe to Use from: 30 years +, Recommended from: 40 years +
Usage Restrictions: individual allergies on formulation ingredients.
Instructions: Clean you face and neck area with our mature face ubtan. Let the skin dry completely, wipe your face with a mature face toner, and apply this serum on entire face and neck area twice a day. For best results, let the serum absorb well into the skin for about 3 minutes before face creams. Follow with our Natural Anti Aging Face Day Cream in the morning, and Natural Anti Aging Face Night Cream at night. Dont forget to take care of your eye area with our Natural Anti Aging Eye Cream. Do a course for 2-3 weeks, then come back to other mature serums for a few weeks, then repeat collagen course again. Alternate this way regularly.
KEY BENEFITS of Liquid Collagen Filler Effect Natural Face Serum
ProRenew™ Active - acts on essential features in the aging process of the skin, its ability to successfully adapt to a constantly changing environment and to effectively renew itself. Positively influences the speed and quality of epidermal growth, promotes shedding of dead cells, balances and protects the skin microbiota and supports it in dealing with day-to-day stress.
Neodermyl™ Active – award-winning active, a new source of bio-energy which rejuvenates the skin by delivering equivalent results of one injection of a collagen filler in just 2 weeks, and in a sustainable way. Revitalises aged fibroblasts, reactivates collagen I, II and III, as well as elastin synthesis.
CutiGuard™ Active - reduces the number of senescent cells and associated inflammatory and destructive mediators which lead to visible skin aging. Protects skin against premature aging, reduces wrinkles and significantly improves skin smoothness as well as the evenness of skin color. With its proactive and preventive approach, it slows down mature skin aging process and helps to avoid early development of the first signs of skin aging.
Organic Rose Floral Water - has been used as a beauty product for thousands of years, so it's no surprise that it can improve your complexion and reduce skin redness. It's antibacterial and anti-inflammatory properties are thought to help reduce acne and skin redness. Rose petals and rose oil contain a number of powerful antioxidants, which can help protect cells from damage. In addition to soothing irritated skin, it may reduce the appearance of wrinkles when applied topically in face creams and toners.
Organic Sandalwood Floral Water - helps nourish the skin, improve the elasticity of skin cells, even out skin tone, and reduce the appearance of wrinkles and scars.
Silk Amino Acid: a unique natural silk peptide that acts like a liquid gold on our skin! Works wonders at reducing fine lines and other signs of aging. Aside from the amazing texture of silk extracts, silk amino acidocontains properties which allow it to rejuvenate skin tone, reduce wrinkles and hydrate your skin tissues to protect from free radicals.
Hyaluronic Acid NANO, LMW & HMW: a powerful humectant containing a complex of Nano, Low and High Molecular Weight sizes, helps our skin replenish and sustain natural hydration levels that we loose over time as a result of aging. Reduces the appearance of fine lines and wrinkles and speeds up wound healing.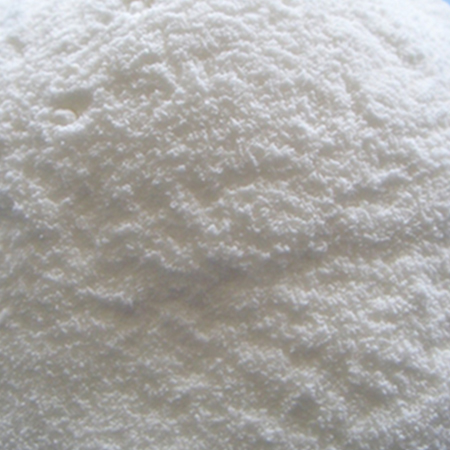 Vitamin D - the 'sunshine vitamin' is the most essential nutrient for survival, helps to rejuvenate the skin, deeply moisturizes mature and tired skin, nourishes delicate skin cells and gives a glowing look to the skin.
Full list of Ingredients: Aqua, Rosa Damascena Flower Water, Santalum Album (Sandalwood) Essential Water, Betaine, Sucrose, Hydrolyzed Rhodophyceae Extract, Lactococcus Ferment Lysate, Methylglucoside Phosphate, Copper Lysinate/Prolinate, Sodium Hyaluronate LMW & HMW, Silk Amino Acid, Glycerin, Xanthan Gum, Elaeis Guineensis Oil, Salicylic Acid, Sorbic Acid, Benzyl Alcohol.
Disclaimer: This Liquid Collagen Filler Effect Natural Face Serum is intended for external use only. If irritation occurs, discontinue use immediately and consult your physician.
Storage Requirements & Expiration: Our Liquid Collagen Filler Effect Natural Face Serum can be safely stored at room temperatures (away from direct sunlight) for up to 6 months since the product has been opened. If not used within this timeframe, it can be stored in the fridge for additional 3-4 months.